A new application forged on its distinguished past.
Rebuilt from the bottom up to run on latest versions of MacOS, including MacOS 13 Ventura and Macs based on Apple Silicon CPUs(*), DSP-Quattro v5 stands on the foundation of its award-winning twenty-three year history, primed to carry on its tradition of excellence well into the future.
(*) DSP-Quattro is a Universal Application, it runs at full speed on both Apple Silicon-based and Intel-based Macs. DSP-Quattro 5 needs macOS 10.11 (El Capitan) or newer to run. Previous DSP-Quattro versions are available upon request.
- Exclusive AudioCD Layout waveform view provides programmable X-Fades in real time
- Burn Audio CD-ROMs and Import/Export DDP files
- Support for EAN/UPC, ISRC, PQ subcodes, CD-Texts and ID3 Tags
- Exports to iTunes Plus AAC M4A
- Supports ISRC codes on WAVE files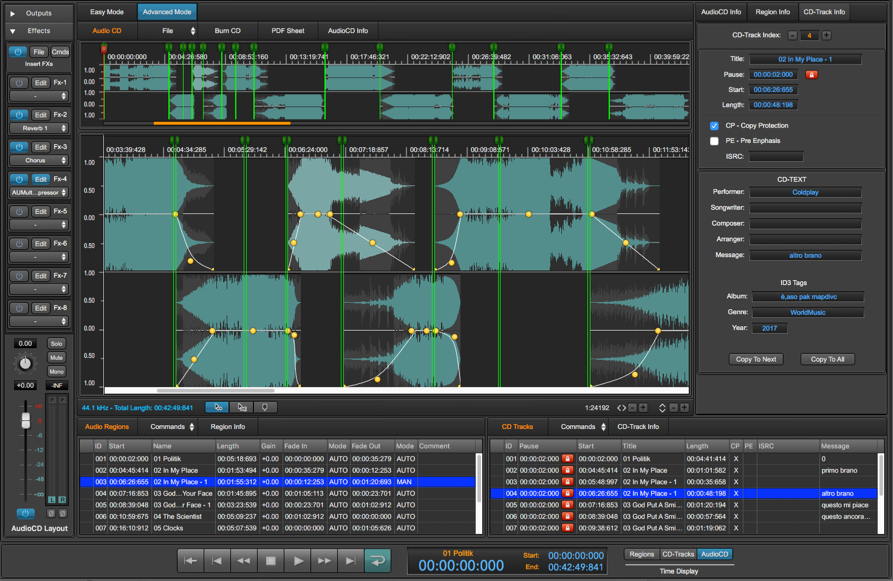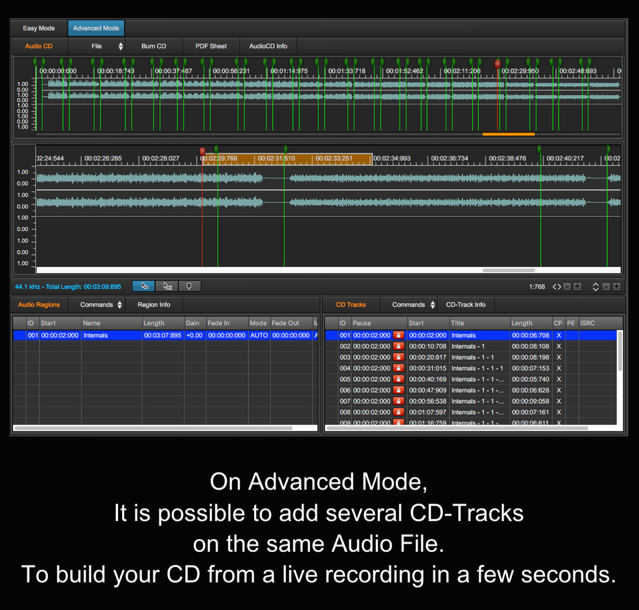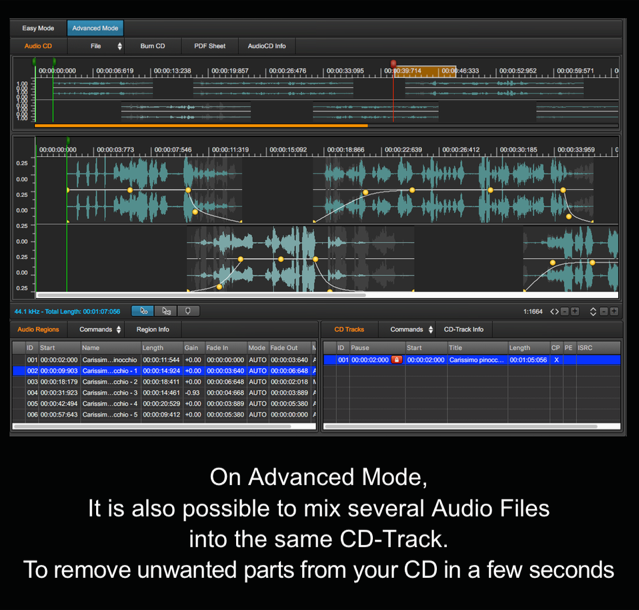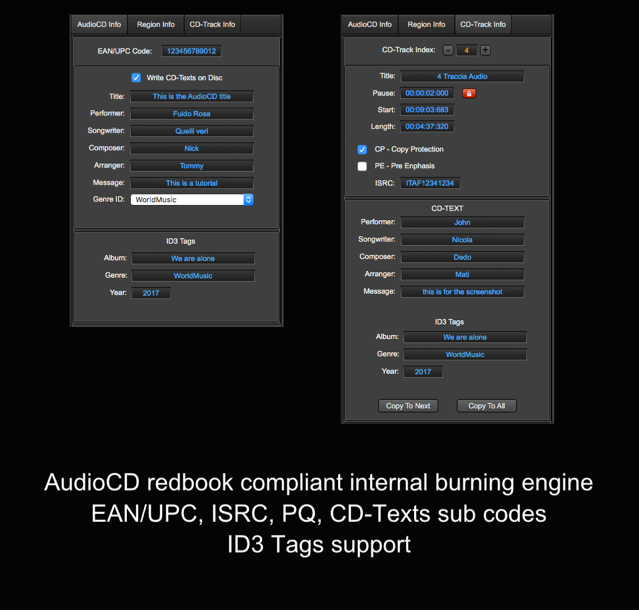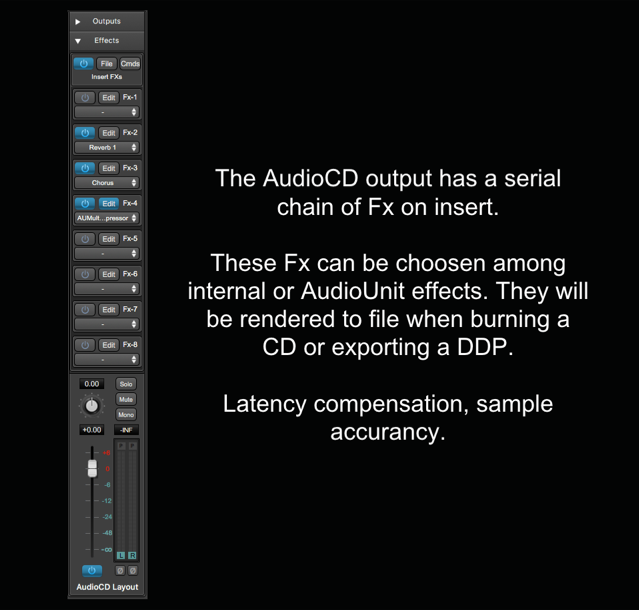 Audio Editing
- 64 bit Audio and Graphic Engines
- Dozens of sample-based editing functions, including: linear phase Sample Rate Converter; phase locked Time Stretching and Frequency Shifting algorithms
- 64 bit Audio Units (AU) plugins for editing
- Advanced looping tool for building sample libraries
- For vinyl restoration, an astonishing built-in Declicking algorithm
- MIDI Sample Dump Standard (SDS)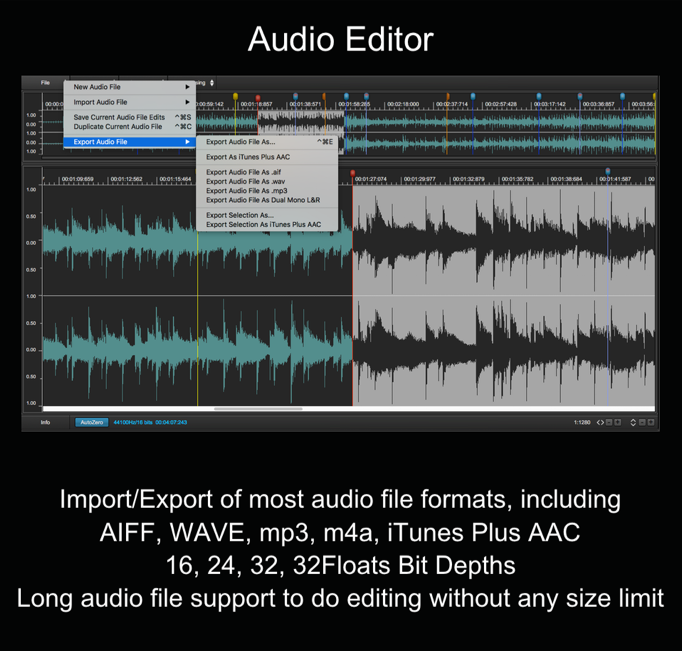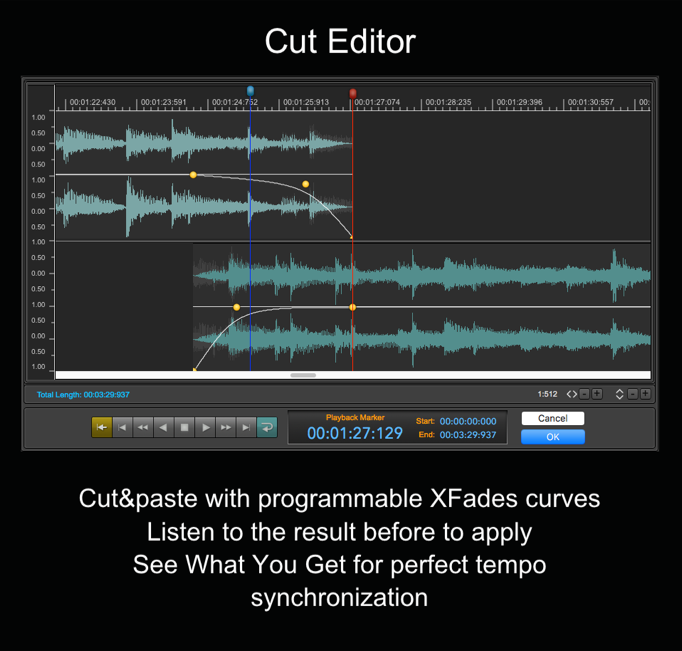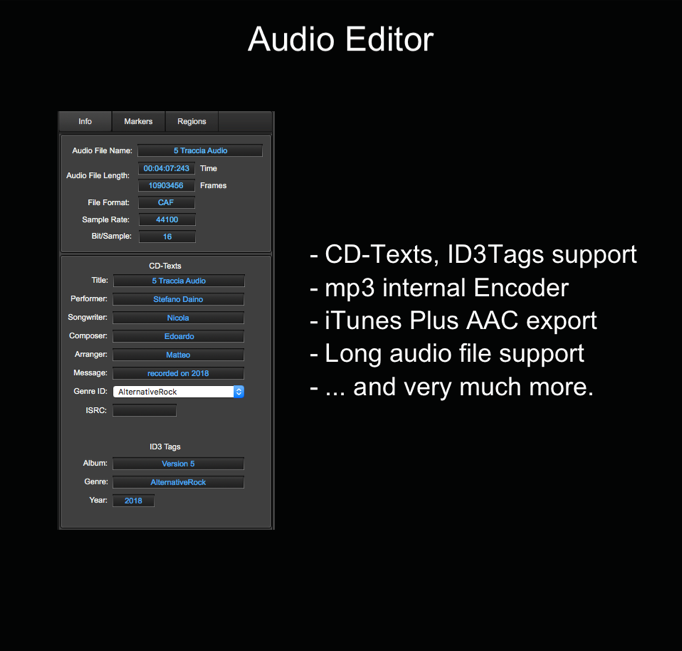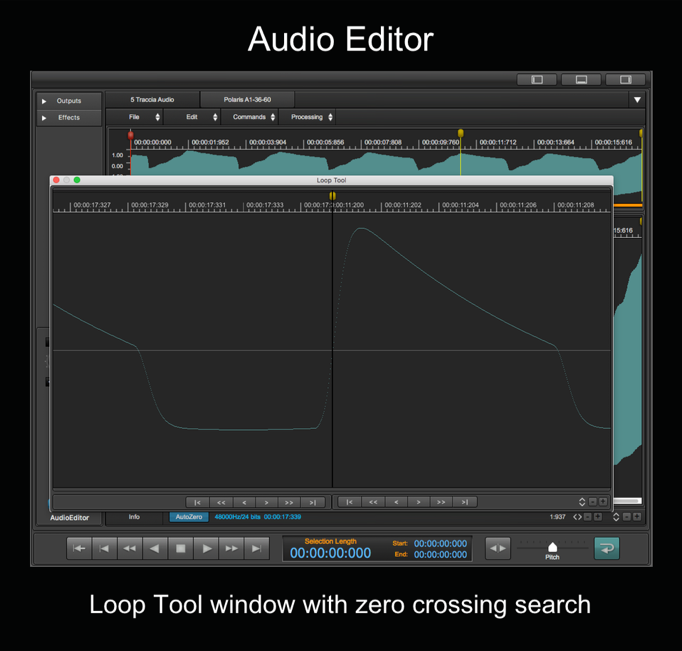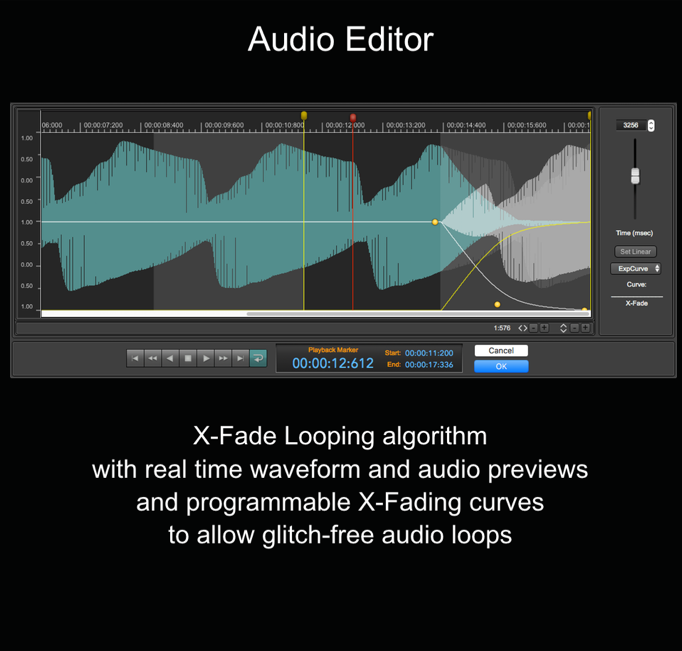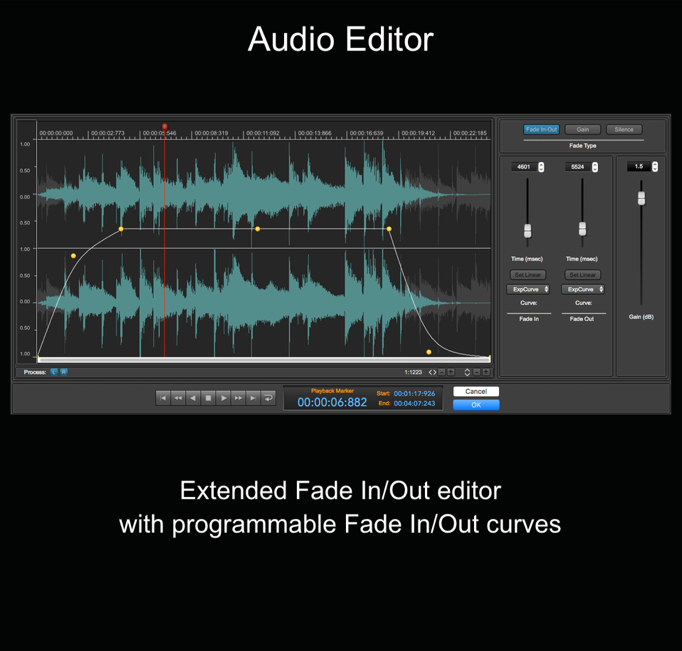 Plug-in Hosting
- Hosts 64 bit Audio Unit (AU) plug-ins, editing with sample accuracy and latency compensation
- Play AU Virtual Instruments via MIDI control
- DSP-Quattro can be used in live performance as a real time multi-effects processor or to play Virtual Instruments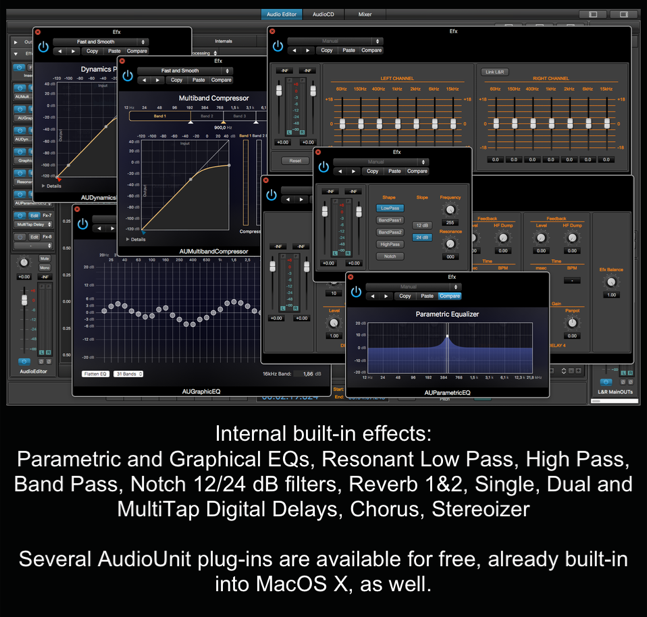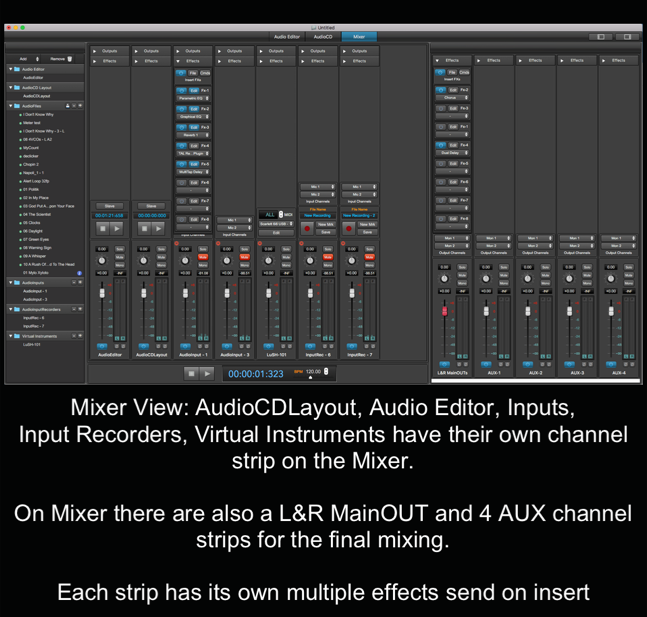 DSP-Quattro, DSP-AudioEditor, DSP-AudioCDBuilder are copyrights © by Stefano Daino. All rights reserved.
All others copyrights and trademarks are held by their respective Companies.
VAT ID IT06630211008
This website uses cookies to improve your experience. We'll assume you're ok with this, but you can opt-out if you wish. Read more…